New Year, New Tips!
12/28/2017 (Permalink)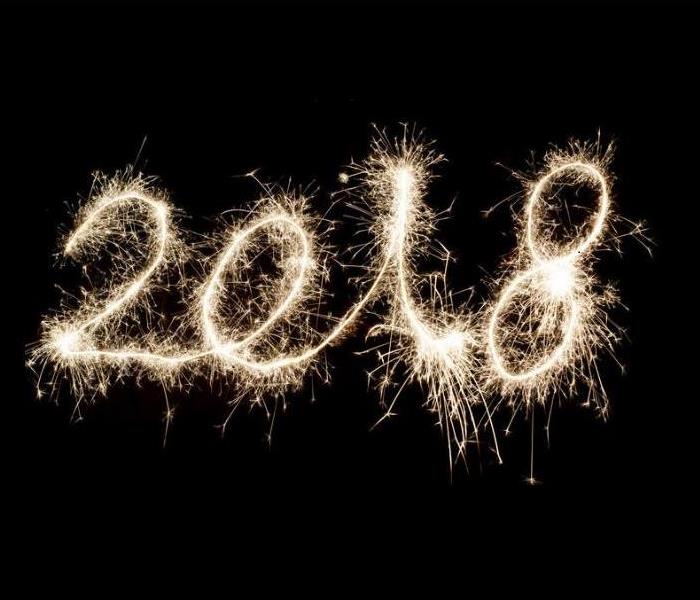 With the ball drop being right around the corner, this is a great time to learn more tips and tricks to practice throughout the year to prevent damages to your home.
House Fires
-Cook with caution and never leave any turned-on stoves unattended.
-Have a fire extinguisher in the kitchen
-Clean out your dryer vent often and remove any lint after each load. This will also help your clothes dry faster!
-Hire an inspector. This will ensure that your house has a lower chance of catching on fire. You might save a lot of money and time by taking safety precautions.
Bursting Frozen pipes
-Always keep the heat on even if you are on vacation. Leaving your thermostat around 50 degrees Fahrenheit can prevent your pipes from freezing.
-Leave cabinet doors open to allow warm air to reach the pipes.
-Allow your faucet to drip a little during cold days to release the pressure.
Mold
-Dry out a wet area properly. If the damaged area is too large or in areas that cannot be easily accessible, you can find a professional to mitigate the damaged area.
-Add a dehumidifier to your house to remove extra moisture.
-As soon as you have found mold, call a professional to remediate the mold.
SERVPRO of Mar Vista can assist you with any of these damages. It is best to call a professional as soon as possible, to prevent the damage from increasing.